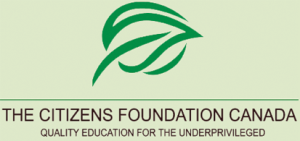 Text
Text
Text
Text
The Citizens Foundation (TCF) is one of 67 NGOs invited by the Skoll Foundation to participate in the 2014 Social Entrepreneurs Challenge, designed to help some of the world's leading social entrepreneurs raise funds to support their work. During the six-week Challenge, TCF will be able to leverage your donations to "unlock" prize money from the Skoll Foundation.
CHALLENGE TIME PERIOD: October 27, 2014 12:00 noon ET through December 5, 2014 12 noon ET
The Skoll Foundation has committed $3.25 million in prizes and matching funds to the Challenge, which will be distributed as follows:
1. COMMUNITY MATCH – For every $2 that is donated, Skoll will contribute $1 (up to a maximum of $2 million) to participating organizations. For every $500,000 that the Challenge raises, Skoll will award $250,000.
2. GRAND PRIZES – The ten teams that raise the most during the Challenge will win grand prizes, as follows:
1st – $100,000,     3rd – $80,000,     5th – $60,000,     7th – $40,000,     9th – $20,000
2nd – $90,000,     4th – $70,000,     6th – $50,000,     8th – $30,000,     10th – $10,000
3. BONUS CHALLENGES -There will be 6 Bonus Challenges in which organizations can win additional prizes.
Week One (Oct 28 – Nov 4): Each organization that raises at least $3,500 will receive $1,500.
Week Two (Nov 4 – Nov 11): The top 20 organizations to receive the greatest number of donations (not dollars) will win $5,000 each.
Week Three (Nov 11 – Nov 18): Any organization that receives 25 donations will be entered to win $5,000. There will be 20 winners.
Week Four (Nov 18 – Nov 25): Surprise Challenge—to be announced.
Week Five (Nov 25 – Dec 1): The top 20 organizations that raise the most money will win $5,000 each.
Week Six (Dec 2 – Dec 5): Giving Tuesday Week Surprise Challenge—to be announced.
For questions or support, contact: Aziz Rakla (tcfcan@hotmail.com). 1-905-607-2666
FREQUENTLY ASKED QUESTIONS
What methods of payment are accepted?
Donations are accepted by credit card (Visa, MasterCard, Discover and American Express).
Can I make my donation over the phone or by check?
No, donations received outside of the Challenge page, for example by cash, check, or money order, will not count toward the challenge. Only donations that are successfully processed online through Crowdrise will count.
Do I need a login to make a contribution on Crowdrise?
Nope. No login is required to donate. Just click on the donate button and enter your payment info.
Are there processing fees?
The Skoll Foundation will cover any credit card transaction fees. This means 100% of your donation will be received by TCF! Please note there is an "optional processing fee" during checkout. To avoid this fee, click on "Optional Processing Fee" and select 0% from the popup window.
Can I give anonymously?
Yes, you will have the option of giving anonymously when you make your donation.
Is there a minimum contribution?
Yes, the minimum gift is $10, but you are free to give any amount above that.
Is there a maximum contribution?
Crowdrise can only process a single payment of $10,000 but a donor can make multiple donations if he or she wishes to give more. For example, if you want to give $25,000, you can break up your donation into 3 payments: $10,000, $10,000 and $5,000.
Will I receive a receipt at the time of my donation for tax purposes?
Yes, every donor gets an email receipt immediately after they donate which meets all IRS requirements as a record of the donation.
How will the donation be reported on my credit card statement?
Your credit card will list Network For Good.
Are there any provisions for employer matching?
Any donation made to TCF via the Skoll Challenge can be matched through an employer matching program and donors are encouraged to submit their donations to their employers for matching funds. However, employer matches will not be applied to the Challenge unless they are made via Crowdrise during the Challenge period.