October 24, 2011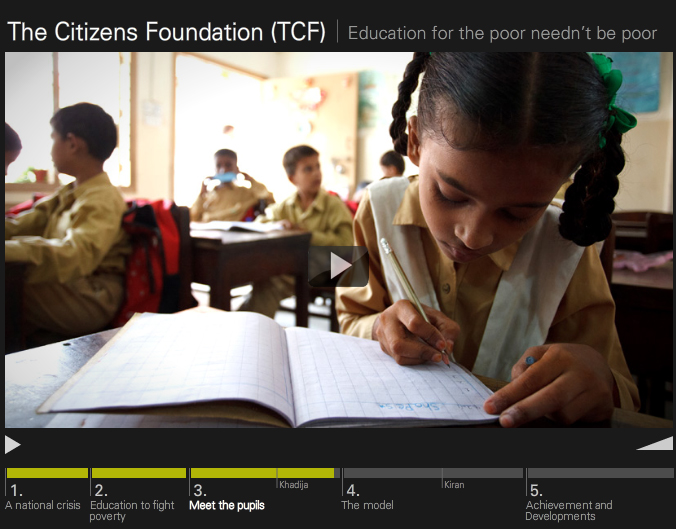 awardsblog.wise-qatar.org/wise_awards_team/the-citizens-foundation-web-documetary-now-online
The Citizens Foundation was one of the 6 laureates by Qatar Foundation for the WISE Summit (World Innovation Summit for Education) Awards in 2010, held in Doha.
In addition to celebrating Award winners each year, the WISE team has been keenly following the projects of past laureates. Each year, WISE sets out to share the six WISE Awards winning projects through the production of interactive multi-media web documentaries, featuring interviews with some of the beneficiaries on the ground.
The web documentary on The Citizens Foundation has now been published on the WISE website.
Click on the link provided with the image,to watch the web documentary and to find out how the project is providing quality education to Pakistan's most underprivileged children living in rural and urban areas.